About All Around Roofing LLC - A Reputable Katy Roofing Company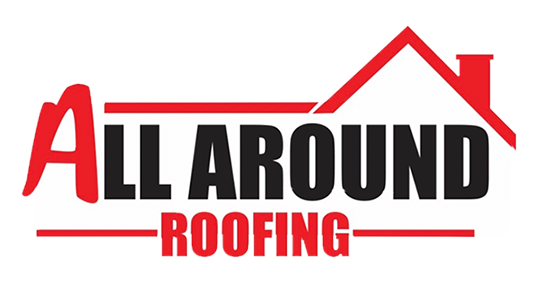 You've seen our signs in your neighbors' yards in communities from Giddings to Hempstead, Columbus to Katy, and Eagle Lake to Sugar Land, find out why All Around Roofing LLC is the roofing company your neighbors love! All Around Roofing LLC is the honest, reliable, hard-working roofing contractor in Katy you can count on for expert services when it comes to roof repairs and roof replacements, gutter replacements, Hardie siding installations, and more.
At All Around Roofing LLC, our roofing company offers a variety of quality roofing and exterior services that include:
Roof Installation and repairs
Roof maintenance plans
Roof and attic inspections
Roofing insurance claims
Residential re-roofing
Gutter replacement
Hardie siding
If you've been looking for a reliable roofing company for your project in Katy and the neighboring communities, All Around Roofing LLC offers the best products, the highest level of professionalism, and continued service maintenance plan options to keep your roof in top condition. The roofing pros at All Around Roofing LLC are ready to assist you with all of your roofing needs! Give our roofing company a call today at 832-691-5313 to speak to one of our friendly professionals, or use our easy online form to contact us today for a free quote - and be sure to ask about our military and veteran discounts and our client referral program! Why choose All Around Roofing LLC? Because your neighbors love our work!
Is It Time For Roof Replacement For Your Katy Home?
If your roof is leaking, damaged, getting along in age, or if you're ready for a design upgrade, the roofing pros at All Around Roofing LLC offer a variety of color, design, and pricing options for roof replacement.
Shingle roofing
Composite roofing
Metal roofing
Our roofing company uses high-performance roofing products to give you the curb appeal you desire for your Katy home and the protection your family deserves. We offer roof and attic inspections, roof repairs, and roof maintenance plans to meet your needs.
Quality Products Installed By A Local Katy Roofing Company
At All Around Roofing LLC, we're your local hometown roofing company serving the Katy area and we rely on high-quality products that are engineered to precise standards for superior performance and visual appeal and James Hardie siding, trim, and soffits that are engineered to stand up to the elements and stand out in your Katy neighborhood.
You've seen our signs around your neighborhood, and you've seen the difference we make for your neighbors' homes. Use our online form to request a free quote for roofing repair and installation, Hardie siding installation, or gutter replacement services in the Katy area, or call us today at 832-691-5313 to contact our roofing company for all of your roofing needs.
Schedule Your Roofing Services Today!