Hempstead's Leading Roofing Contractor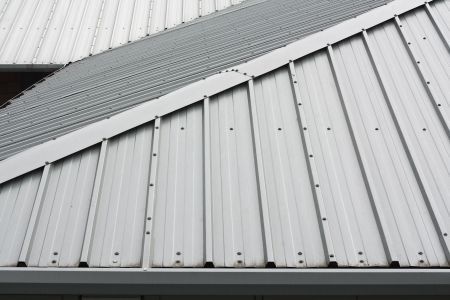 Why choose All Around Roofing LLC as your roofing contractor - because your neighbors in Hempstead love our work! All Around Roofing LLC is the reliable, honest roofing contractor serving Hempstead and neighboring communities including Prairie View, Buckhorn, and Chappel Hill and you can trust us to make your Hempstead home the home of your dreams.
Our knowledgable professionals install high-performance roofing products, durable and beautiful James Hardie siding, and quality gutter systems from leading manufacturers to give your Hempstead home the designer curb appeal you want and the protection you and your family deserve. Our workmanship is of the highest caliber at All Around Roofing LLC and will stand the test of time to turn your Hempstead home into your dream home.
You've seen our signs in your neighbors' yards. Call the leading local roofing contractor your friends and neighbors trust for quality roofing repairs, roof replacement, and more - All Around Roofing LLC - at 832-691-5313 for a free quote! Be sure to ask about our military and veteran discounts and our client referral program!
Are Roofing Repairs Enough For Your Hempstead Home?
Is it time for a roof replacement, or will roofing repairs suffice? If you're looking for honest answers, All Around Roofing LLC is the trustworthy Hempstead roofing contractor you can count on to help you find the right solutions to meet your needs. We offer attic and roof inspections to locate leaks, make minor repairs, and even help you with roof insurance claims to get you started. Your roofing specialist will look at factors like the age and condition of your roof, the extent of any damage, and budgetary considerations to cover you when it comes to making the best choice to protect your family.
Hempstead's Roof Replacement Professionals
If quality, professionalism, and high-caliber workmanship matter to you, All Around Roofing LLC is the roofing contractor to call on in Hempstead for roof replacement and more. A few of our many roofing and home exterior services include:
New Roof Installation
Gutter Replacement
Roof Repairs
Hardie Siding
Roof Inspections
Roof Insurance Claims
We install metal roofs, composite shingles, and complete gutter systems from leading industry manufacturers to make your dream home in Hempstead a reality. Check out the Roof & Home Design studio where you can upload a photo of your home and try on roof types, siding options, and color choices then download and share the results. All Around Roofing LLC is the local roofing contractor to make your Hempstead home a dream come true.
At All Around Roofing LLC, we offer the best products and the highest level of professionalism, and we're proud to serve our friends and neighbors in Hempstead and the surrounding areas. Give us a call today to request a free quote at 832-691-5313!
Our Reviews in Hempstead, TX
There are currently no reviews or testimonials; check back soon!
Schedule Your Roofing Services Today!