Composite Roofing: Traditional Shingle Roofs For Katy Properties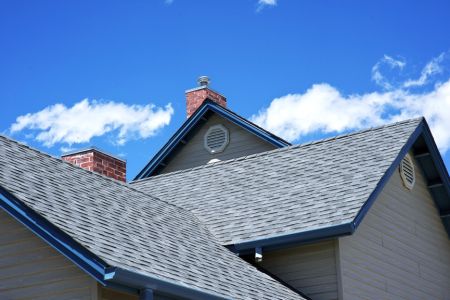 The roofing contractor in Katy you can trust for quality composite roofing installation is All Around Roofing LLC. We install the latest composite roofing technology with high performing roofing materials to give your Katy area home the designer curb appeal of your dreams. Made from sustainable materials and featuring Scotchgard Protector from 3M for lasting durability, our composite roofing is available in a variety of design and profile options that mimic the look of shake, slate, tile, and other more pricey roofing materials to bring you the perfect blend of durability, style, and affordability for your Katy home.
Our composite roofing comes with comprehensive warranty coverage, service, and support from high performing roofing materials, along with a variety of wind and impact-resistance options, colors, and upgrades to fit your needs. Visit the Roof & Home Design Studio to try on a vast array of styles and colors of composite shingles, siding, and more to see what a difference composite roofing can make for the look of your Katy home - you can save, download, and share the results!
To request a free quote for composite roofing installation, repair, or maintenance in the Katy area, call the roofing professionals at All Around Roofing LLC today at 832-691-5313 or use our easy online form to contact us.
Traditional Shingle Roofs
The roofing experts at All Around Roofing LLC install, repair, and maintain traditional shingle roofs in the Katy area and can give your home a classically stylish look at an affordable price. We install GlassMaster performance 3-tab shingles for proven durability and functional elegance.
Metal Roofing
Metal roofing is an environmentally-friendly, long-lasting option for roof replacement and new roof installation in Katy due to its durability, energy savings, fire resistance, and lengthy lifespan. The roofing pros at All Around Roofing LLC install high-performance underlayment and top-quality metal roofing systems in a variety of design options to turn your Katy home into your dream home.
Katy's Trusted Roofing Contractor
You've seen our signs in your Katy neighborhood and in communities from Richmond to Brenham, Sugar Land to Giddings, and Eagle Lake to Hempstead. Why choose All Around Roofing LLC? Because your neighbors love us!
We offer a variety of quality roofing and exterior services for your Katy home that include:
Roof repair & maintenance
Roof replacement & new roof installation
Hardie siding installation
Roofing insurance claim assistance
Gutter replacement & gutter installation
Roof & attic inspections
If you've been looking for a reliable, honest roofing company for your roofing project, gutter installation, or Hardie siding installation in the Katy area, the pros at All Around Roofing LLC offer the best products, the highest level of professionalism, and service and maintenance options to keep your roof in top condition. Give us a call today at 832-691-5313 and be sure to ask about our military and veteran discounts and our customer referral program!
Schedule Your Roofing Services Today!