Porter Relies On All Around Roofing LLC As A First-Rate Roofing Contractor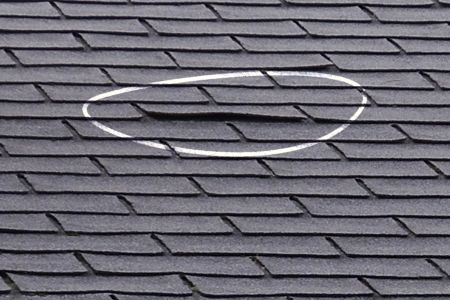 As a responsible Porter homeowner, you want to be sure that you're making the kind of investments in your home that will keep it looking its best at all times while still providing you and your family with a safe, comfortable environment to call home. When it comes to keeping your home in the best shape possible, having the name of a professional roofing contractor you can trust is invaluable, and here at All Around Roofing LLC, we are the premier roofing contractor serving the Porter area. Are you looking for a professional Porter roofing contractor who can provide the comprehensive roofing services you need to keep your home in the best shape possible year after year? If so, call our team of skilled professionals today, and let us show you the quality service and results that have helped make us one of the most trusted names in service the Porter area has to offer.
Here at All Around Roofing LLC, each one of our professional Mineola roofing contractors is fully licensed, trained, and insured, letting you have peace of mind in the knowledge that your project is in the hands of a team of skilled professionals who will be able to deliver the level of quality you need in your finished results. Whether you're looking for roofing repairs, replacement, or roof maintenance, or you're looking for high-quality Hardie siding, our team of skilled professionals can help you make it happen. If you have any questions about our full line of high-quality roofing services, or if you would like to schedule an appointment for a consultation to review your prospective project, call us today. Our team of experts is always standing by and would be happy to assist you in any way we can.
Roof Repairs In Porter
When your roof is damaged, immediately call a professionally licensed roofing replacement contractor. Once water leaks into your home, the damage will begin to occur even faster. The longer you wait, the more costly the inevitable roof repairs in Porter will be.
At All Around Roofing LLC, our Porter roof repair contractors can help you with your problems. From identifying minor leaks to complete roof replacements, our team is ready. We will work hard to provide you with long-term solutions in all of our repair services.
Roof Replacements In Porter
At some point, every roof on every home needs to be replaced. Knowing when to replace your roof can be difficult to ascertain without professional help, but All Around Roofing LLC professionals are here to help. Our team of experts can inspect your roof and let you know the best way to resolve your problems. If replacing your roof is the best option, we will resolve the task as efficiently and effectively as possible. We work with all conventional roofing materials, such as asphalt shingles for roof replacements and much more.
Our Reviews in Porter, TX
There are currently no reviews or testimonials; check back soon!
Schedule Your Roofing Services Today!