Professional Roofing Contractor in Brenham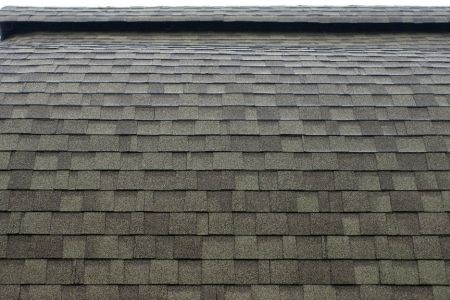 The Brenham roofing contractor you can trust for honest and reliable roofing and exterior home services is All Around Roofing LLC. We're proud to serve Brenham and the surrounding areas with high-caliber workmanship that will stand the test of time. We install high-performance roofing products to give your Brenham home the designer curb appeal you want and the protection you and your family deserve, along with top-quality Hardie siding in a variety of designs and color options to create the home of your dreams.
We offer a wide array of expert roofing and exterior services for your home in the Brenham area that includes:
Roof installation & roof repair
Roof & attic inspections & maintenance plans
Roof replacement & roofing insurance claims
Residential re-roofing and new roof installation
Gutter replacement & Hardie siding installation
Shingle, composite, & metal roofing
If you've been looking for a reliable roofing contractor for your roofing or exterior project in Brenham, All Around Roofing LLC offers the best products, the highest level of professionalism, and continued service and maintenance options to keep your roof in top condition.
At All Around Roofing LLC, we offer veteran and military discounts, our special client referral program, and quality services that will exceed your expectations. Why choose All Around Roofing LLC for your Brenham home's roofing project? Because your neighbors love us!
Expert Roofing Repairs To Maintain Your Brenham Home
From roofing inspections to roofing repairs to roofing maintenance, our roofing experts at All Around Roofing LLC offer a wide range of services to keep your Brenham roof in top shape. Our hard-working roofing repair specialists have the expertise to make repairs to shingle roofs, composite roofing, and metal roofing systems. All Around Roofing LLC is the roofing contractor your friends and neighbors trust for honest, reliable service.
If It's Time For Roof Replacement In Brenham, We've Got You Covered
Whether you've sustained roof damage, need to update your old roof, or simply want to create the Brenham home of your dreams, our roofing professionals offer expert roofing insurance claims assistance, residential re-roofing, and new roof installations that will give you the style you desire and the protection you and your family deserve.
We're the local Brenham roofing contractor who uses high-performance roofing products with Scotchgard Protection by 3M, and our workmanship is always of the highest caliber. We install standard 3-tab shingles, designer composite shingles, and durable metal roofing in a wide array of color and style options to give you the Brenham home of your dreams.
To request a free quote for roof replacement in the Brenham area, use our online form or give us a call today at 832-691-5313 to speak to one of our courteous roofing professionals at All Around Roofing LLC.
Our Reviews in Brenham, TX
There are currently no reviews or testimonials; check back soon!
Schedule Your Roofing Services Today!