Scotchgard Protector For Roofs: Maintain The Integrity of Your Roof Surfaces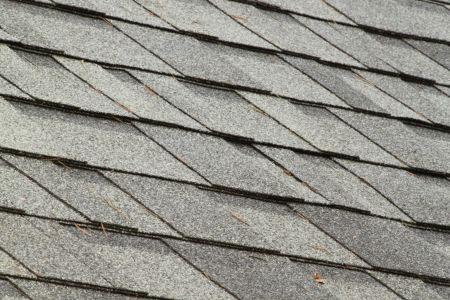 All Around Roofing LLC is the local reliable roofing contractor for Katy and the surrounding areas that uses high-performance Atlas products featuring Scotchgard protector for roofs from 3M to protect the integrity of your roof's surfaces. You can count on the roofing professionals at All Around Roofing LLC for the best products, the highest level of professionalism, and quality results that will stand the test of time for your home in Katy and the surrounding communities.Scotchgard protector for roofs is an integrated copper-infused safeguard that defends your roof against invasive algae and is guaranteed to perform for the life of your shingles. Black streaks from algae can harm your home's resolve value and curb appeal, but Scotchgard protector for roofs can keep your roof looking beautiful for years to come.
Created by the pioneers of algae protection at 3M, industry-leading Scotchgard protector for roofs is a product you can trust. For more than 60 years, Scotchgard protector from 3M has kept clothing, carpet, and cars looking their best and now Scotchgard protector for roofs can offer the same proven solution for preserving the beauty of your Katy property's roof.To find out more about Scotchgard protector for roofs or the many roofing services we offer, give us a call today at 832-691-5313 or use our easy online form to contact us at All Around Roofing LLC. Why trust All Around Roofing LLC? Because your friends and neighbors in Katy love our work!
Roof Protectant To Keep Your Rooftops Looking Their Best For Longer
There are many different brands of roofing shingles on the market today, but the pros at All Around Roofing LLC install top-quality high-performance Atlas products with integrated Scotchgard protector for roofs to keep your Katy roof looking its best. But how does it work?
Well, quality composite shingles from Atlas products are integrated with a minimum 10% blend of copper-containing granules in every shingle. Uniform copper granule distribution across the shingle surface, hip, and ridge provides you with uniform coverage. All products containing Scotchgard protector for roofs are quality tested by a third party to ensure the highest standards.
A Quality Local Roofing Contractor Serving Katy
All Around Roofing LLC is the local, honest, reliable roofing contractor you can trust for expert roofing and exterior services to give you the Katy home of your dreams.
Roof replacement
Residential re-roofing
New roof installation
Roof repairs & maintenance
Roof & attic inspection
Hardie siding & gutter replacement
To request a free quote from All Around Roofing LLC, use our online form or give us a call today at 832-691-5313. Don't forget to ask about our discounts for military and veterans and our customer referral program, and be sure to check out the Home & Roof Design Studio on the Atlas products website to create sharable and downloadable images of your dream home!
Schedule Your Roofing Services Today!