Shingle Roofing Products By Atlas: Slate, Shake, Pristine, & More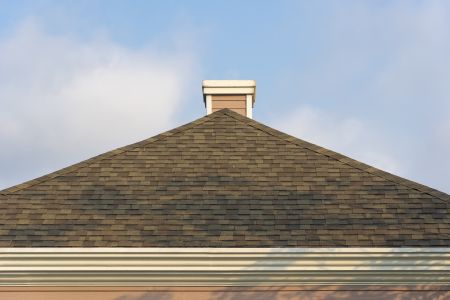 Make your Katy home the home of your dreams with high-performance Atlas shingle roofing installed by the local professionals at All Around Roofing LLC! All Around Roofing LLC is the Katy roofing contractor you can trust for expert roof repairs, new roof installation, and roof replacement with quality results that will stand the test of time. Why choose All Around Roofing LLC? Because your friends and neighbors love our work!At All Around Roofing LLC, we only use the best products, like high-performance Atlas shingle roofing and underlayment materials to give you the Katy curb appeal you're looking for and the protection you and your family deserve. Designer shingle roofing by Atlas is engineered to precise standards for superior performance and outstanding appeal and is backed by comprehensive service and support. Atlas composite shingle roofing features Scotchgard protector for roofs by 3M to prevent black streaks and keep your roof looking beautiful for years.
If you're looking for a roofing contractor for Katy and the surrounding areas, call All Around Roofing LLC at 832-691-5313 or use our online form to request a free quote.
Slate Shingles
StormMaster Slate high wind and impact resistant shingles feature Scotchgard roof protector to combine the elegance and sleek design of a slate shingle with the performance, strength, and durability of quality Atlas shingle roofing products. StormMaster slate shingles feature enhanced polymer technology, class-four impact resistance, and 130 mph wind resistant to protect your Katy home.
Shake Shingle
Featuring class four impact resistance and wind resistance up to 150 mph, StormMaster shake shingles offer durability and architectural style for a timeless look. Like all Atlas high-performance composite shingle roofing, our shake shingles come with a lifetime limited warranty and added Scotchgard protection.
Pristine Shingles
Pinnacle Pristine high-performance architectural shingles have a pristine appearance and protected appeal and are available in a wide array of stunning colors that will stand the test of time for your Katy home. Pinnacle Pristine shingles from Atlas products feature comprehensive warranty coverage for black streaks caused by algae, damage from high winds, and manufacturer defects.
ProLam Shingles
For the designer look of architectural shingles at a value price, the Atlas ProLam shingle roofing series has you covered. ProLam shingles come with algae resistance, 130 mph wind resistance, and a lifetime limited warranty and are a durable and affordable option to turn your Katy home into your dream home.
GlassMaster Shingle
Classic style meets affordability in GlassMaster 3-tab shingles, offering proven performance and appealing classic looks in a variety of color options. With built-in algae resistance, limited warranty coverage, and pricing to fit your budget, GlassMaster shingles are a cost-friendly option for your Katy home.
Schedule Your Roofing Services Today!