Quality Metal Roof Replacements in Brenham, TX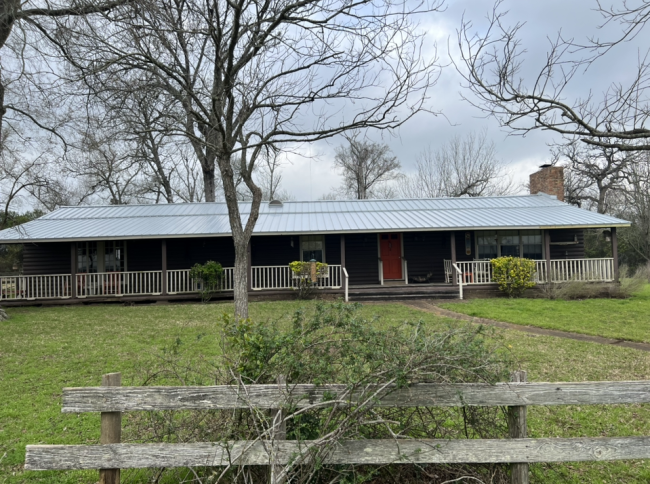 All All Around Roofing LLC, the roofing replacement specialists, recently completed a project in Brenham, Texas, involving the removal and replacement of an old roof. The scope of the project included removing the existing shingle roof and installing a 12" standing seam Galvalume metal roof. Additionally, we addressed any deck issues and provided necessary repairs to the chimney flashing.
The previous roof, consisting of 30-year-old architectural shingles, was expertly removed and replaced with a 12-inch snap lock panel Galvalume metal roof. This upgrade not only enhances the durability and longevity of the roof but also adds a touch of modernity to the old country house.
Our experienced team efficiently completed the installation within a single day, ensuring minimal disruption for the homeowner. We take pride in our attention to detail and commitment to delivering high-quality results.
If you're considering a new metal roof installation or have any roofing needs, All Around Roofing LLC is here to assist you. Contact us today for a consultation, and let our professionals provide you with expert advice and exceptional service tailored to your specific requirements.
Gallery
Products Used
Galvalume metal
Schedule Your Roofing Services Today!