Composite & Metal Roofing - Choose The Best Roof Type For Your Katy Home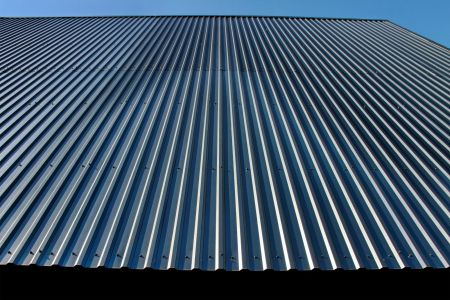 If you've been considering residential re-roofing or new roof installation for your Katy home, a local roofing contractor can help you choose the right roof type to balance your style, protection, and budgetary needs. You wouldn't think it would be so hard to choose a roof for your Katy home. With all of the different roof types, design options, and color choices, creating the roof of your dreams may seem more like a nightmare. Having a professional roofing contractor by your side can help you make your dreams a reality.
Dream Big
Using an online design tool like the Roof & Home Design Studio is a great place to start making your Katy home your dream home. You can upload a photo of your house and try on different roofing styles and color choices to find the right combination of performance, price, and pleasing aesthetic. You can even save your project to share with your roofing contractor.
Heavy Metal
Metal roofing is a popular environmentally-friendly option for established and new construction homes in the Katy area because of its durability, energy savings, fire resistance, and long-lasting lifespan. Thanks to its environmentally-friendly status and its wide array of colors and design options, metal roofing stands the test of time and is a prime choice for roof replacement.
Composite Technology
High-performance composite roofing from a leading industry manufacturer gives you the designer curb appeal you're looking for and the protection your family deserves. Composite shingles that mimic the look of more expensive slate, shake, or tile roofs are available in a variety of impact and wind-resistance levels and come in a wide range of price points to meet any budget.
Don't Forget The Gutters
A professional gutter system can make all the difference when it comes to protecting your Katy home from damage, erosion, and foundation issues due to water intrusion. Be sure to add gutter replacement to your roof replacement package to ensure that your Katy property is protected.
A Roofing Contractor You Can Rely On In Katy
Don't trust anyone less than the best for roof replacement, gutter replacement, and other exterior services for your Katy home. All Around Roofing LLC is the local roofing contractor in Katy that you can rely on for a variety of quality services that include:
Residential re-roofing
Roof replacement
New roof installation
Roof insurance claims
Roofing repairs
Roof & attic inspections
Gutter replacement
Hardie siding
Why choose All Around Roofing LLC as your roofing contractor? Because your neighbors in Katy and the surrounding communities love our work! Call us at 832-691-5313 or use our online form to request a free quote - and don't forget to ask about our military/veteran discounts and our customer referral program!
Schedule Your Roofing Services Today!