Tips To Give Your Katy Home A Dreamy Curb Appeal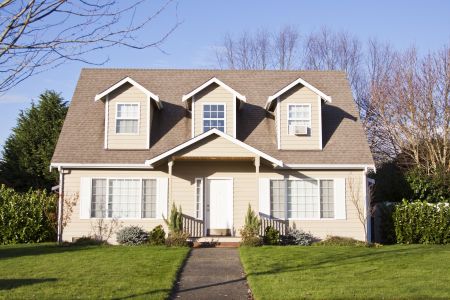 If you're ready to make your Katy home your dream home, a professional roofing contractor can help you sort through the choices and find the best options to balance style and function while meeting your budget. You've seen the signs in your neighbors' yards. It seems like everyone is turning to their favorite local roofing contractor to update their Katy properties and make their dream home a reality. A roofing contractor will offer the best products from leading manufacturers, high-caliber workmanship, and the highest level of professionalism to enhance your Katy home's appeal from the bottom to the top.
On Your Side With The Best Hardie Siding
Installing quality high-performance products by James Hardie siding will help your home's curb appeal stand the test of time, stand up to the elements, and stand out in your Katy neighborhood. Hardie siding is available in a variety of color and style choices including lap siding to shingle siding to the designer architectural collection, giving your Katy home the high-end appeal you're looking for and the protection your family deserves.
Get Your Mind Off Of Your Gutters
You probably don't think much about your Katy home's gutter system. Your gutters not only perform a vital function by moving water away from your roof, your landscaping, and your foundation but adding gutter replacement to your curb appeal makeover can also greatly enhance the look of your home. Gutter replacement will mitigate issues with pooling, leaks, and breaches that can lead to mold, mildew, rot, and other damage and staining due to water intrusion.
Top It Off With A New Roof Installation
Roof replacement will top off your Katy home's curb appeal with style, flair, and lasting protection. Whether you choose budget-friendly classic three-tab shingles, designer architectural shingles with composite roofing technology and built-in algae resistance, or a sturdy metal roofing system that dares the weather to mess with your Texas home, a new roof installation can make all the difference for your Katy home's curb appeal and your family's safety and protection.
The Katy Roofing Contractor Your Neighbors Love
Why choose All Around Roofing LLC as your preferred roofing contractor in Katy? Because your neighbors in Katy and the surrounding communities love our work! We offer a variety of professional roofing and home exterior services to revitalize your curb appeal, including:
Residential re-roofing and roof replacement
New roof installation
Gutter installation and gutter replacement
Hardie siding installation
Roof repair and roof maintenance plans
Roof Insurance claims
Roof inspections and attic inspections
And more!
Call us today at 832-691-5313 to request a free quote from one of our friendly roofing specialists at All Around Roofing LLC or use our online form to contact us for services in the Katy area.
Schedule Your Roofing Services Today!